Earn 9% APY*
With a Venti Boarding Pass
The world's first high-yield travel savings account. Skip the credit card games and get rewarded for saving money for travel.
Make a deposit before Dec. 31, and we'll credit your account with 20 Points and waive one year of our annual fee.
REGISTER
4,133 VIPS AND COUNTING
WE'RE ON A MISSION TO SAVE TRAVELERS
$1 Billion
With a savings rate that beats every bank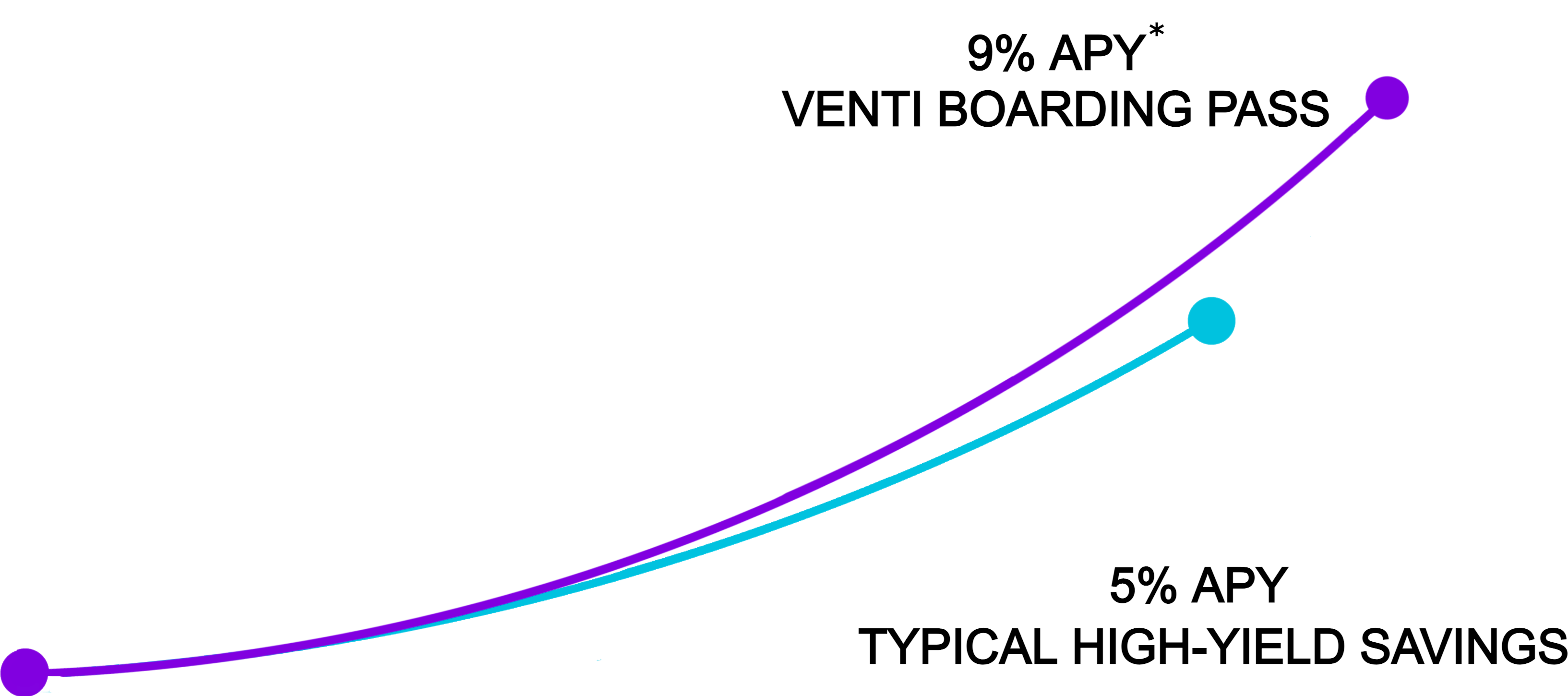 How it Works
You deposit funds into a secure digital wallet (Boarding Pass) completely controlled by you. With no lock-up period, you can withdraw every dollar from your account at any time.

Your Boarding Pass will accrue interest in the form of Travel Points. 1 Point = $1 towards travel. The longer you save, the more points you earn. Interest compounds monthly.

Use your points when you make purchases on Venti. Points never expire and can be transferred to friends and family. Learn more.

Register before Jan. 1, 2024, and we'll waive our $6 monthly subscription for one year.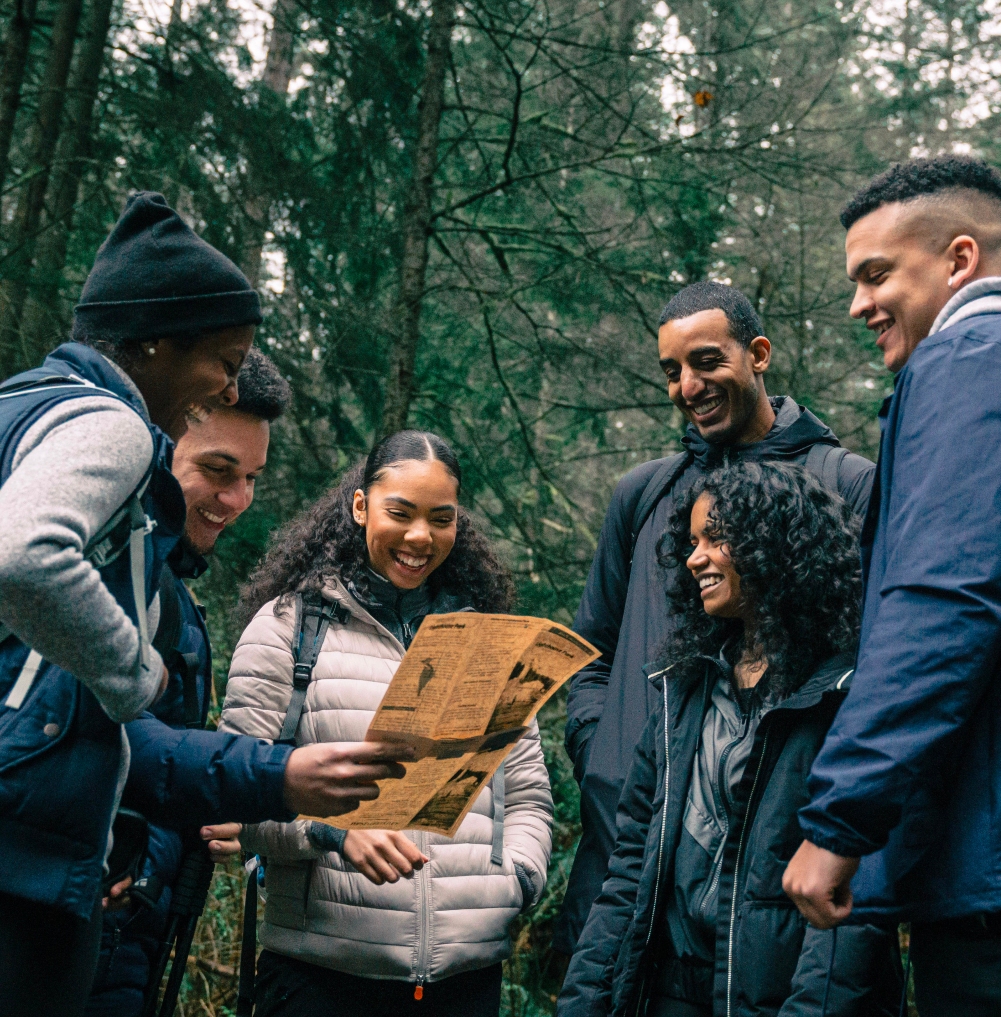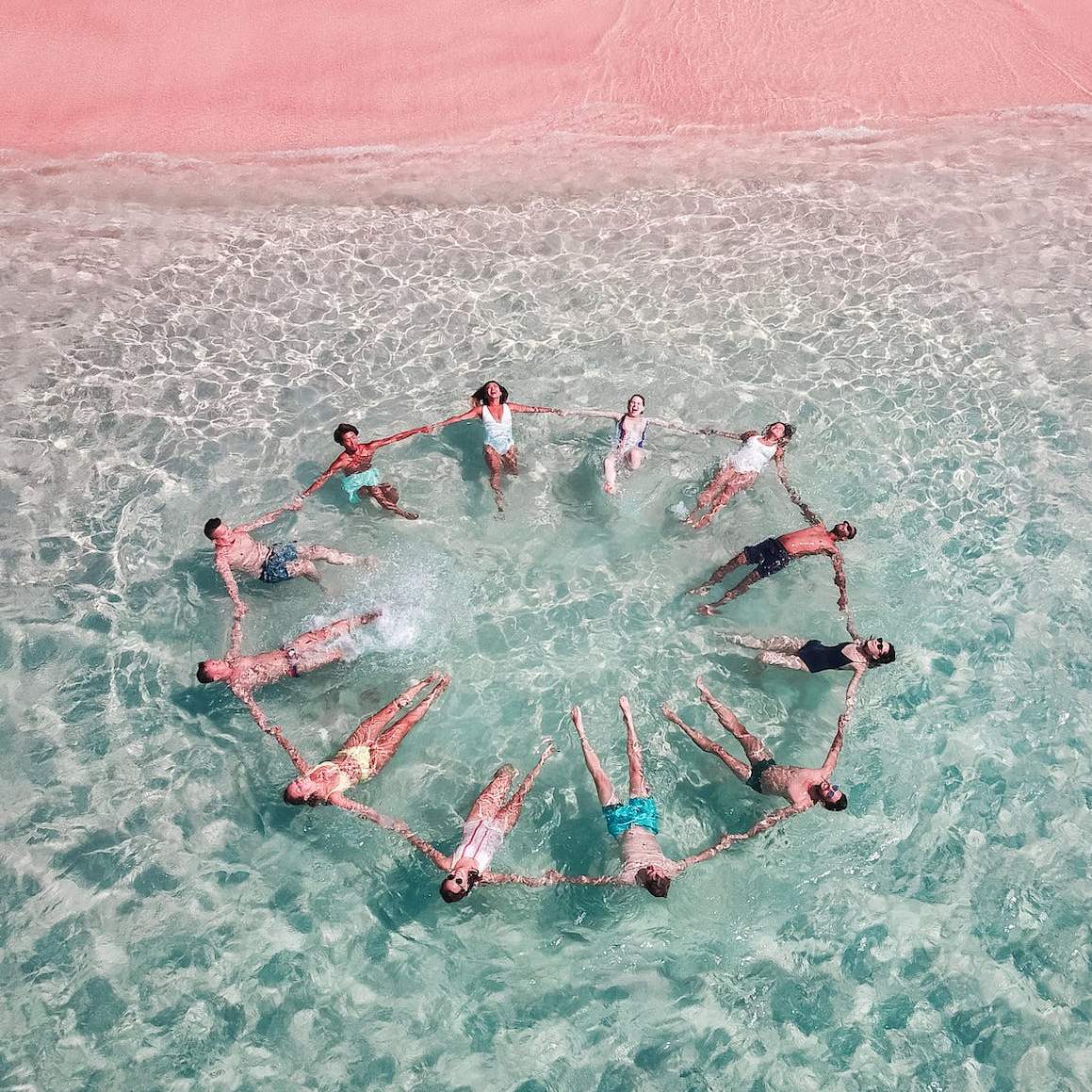 It Pays to Save
Buy down the cost of these travel products on Venti by up to 99%.
Calculate Your Savings**
No minimum deposit required. Interest compounded monthly.

After 12 Months, You'll Have:
$

2,000
Withdrawable To Your Bank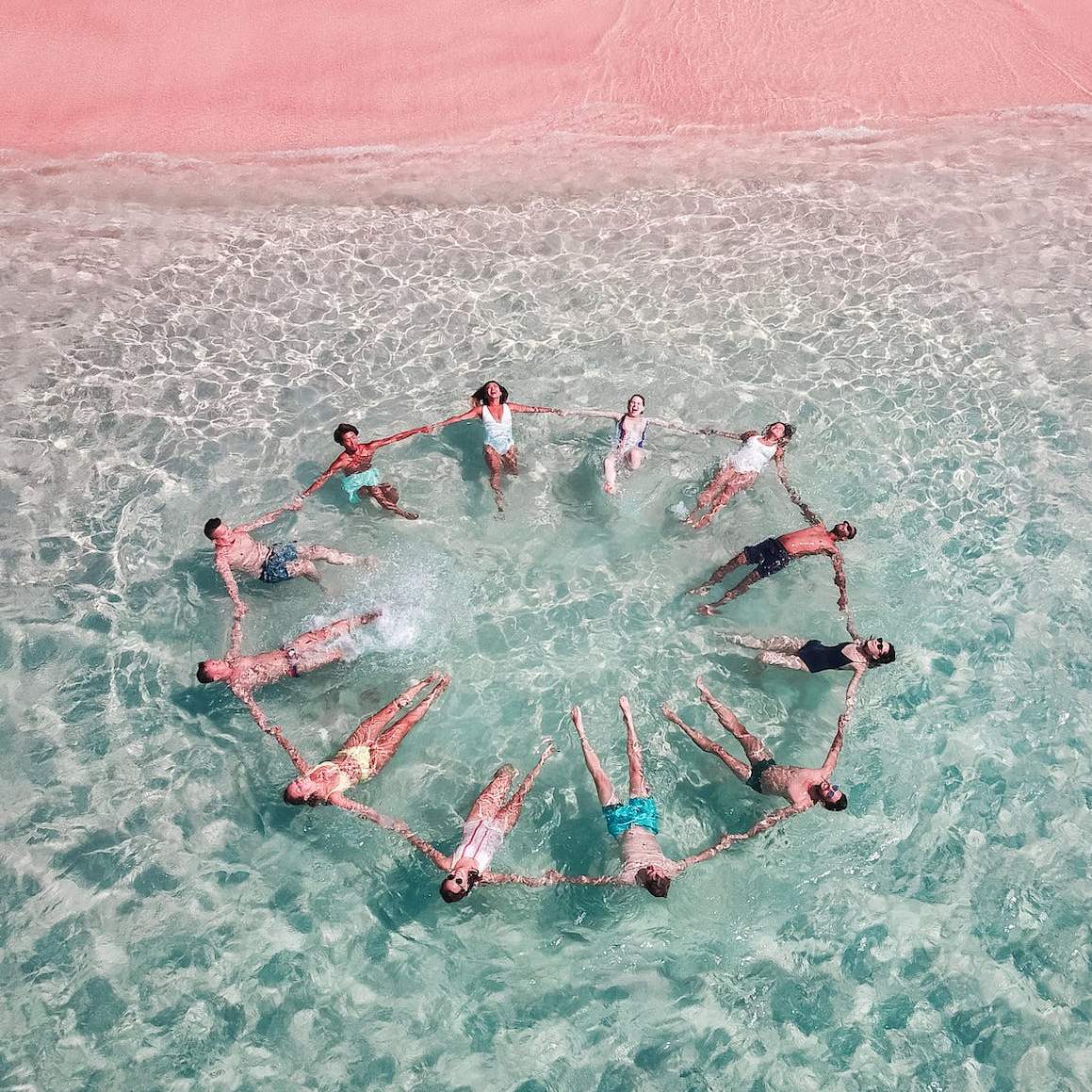 $
10
in points already pre-claimed by 4,133+ VIPs so far

Join our fast-growing community of savers by December 31, 2023, and we'll credit your Boarding Pass with 20 Points when you make your first deposit.
We hate spam, too. We'll only contact you with critical updates.
Our Plans
A Boarding Pass is required to purchase flights, hotels, and more on our platform. VIP Members get one year of First Class APY free when they join by Dec. 31, 2023. Depending on your travel style, you're almost guaranteed to cover the cost of each plan with your first flight or hotel purchase. A subscription will be required to open a savings account in 2024.
Buddy Pass
Free Forever. Launching Jan. 2024.
Cannot earn interest. Can receive Points from other members.
Earn up to 2.5% Points after Booking
Your name must be on bookings
Max Points Balance: 1000
$0 Verification Fee
Eligible for lines of credit
Priority
$6 per month (billed annually)
Great for solo travelers, couples, travel buddies, and small families that travel together.
Earn Up to 5% APY on Deposits
Your name must be on bookings
Max Cash Balance: $25,000
$9.99 Verification Fee
Eligible for lines of credit
Eligible for our Venti Debit Card
Business Class
$24 per month (billed annually)
Ideal for extending benefits to the clients, coworkers, employees, friends, and family.
Earn Up to 7% APY on Deposits
Can purchase on behalf of others
Max Cash Balance: $50,000
No Verification Fee
Eligible for lines of credit
Eligible for our Venti Debit Card
TSA Pre-Check Reimbursement
First Class
$42 per month (billed annually)
Perfect for deal hunters and corporate travel. Free upgrades and other perks.
Earn Up to 9% APY on Deposits
Can purchase on behalf of others*
Max Cash Balance: $100,000*
No Verification Fee*
Eligible for lines of credit*
Eligible for our Venti Debit Card*
TSA Pre-Check Reimbursement*
Annual Travel Insurance*
Airport Lounge Reimbursement*
Benefits marked with * are limited to paid accounts only. Rewards back and APY percentages subject to change before and after account creation.
Track. Book. Save.
Always on the go. Just like you.
Track your savings progress, redeem points, and send/receive funds right from a convenient and secure mobile app.

Coming soon to iOS and Android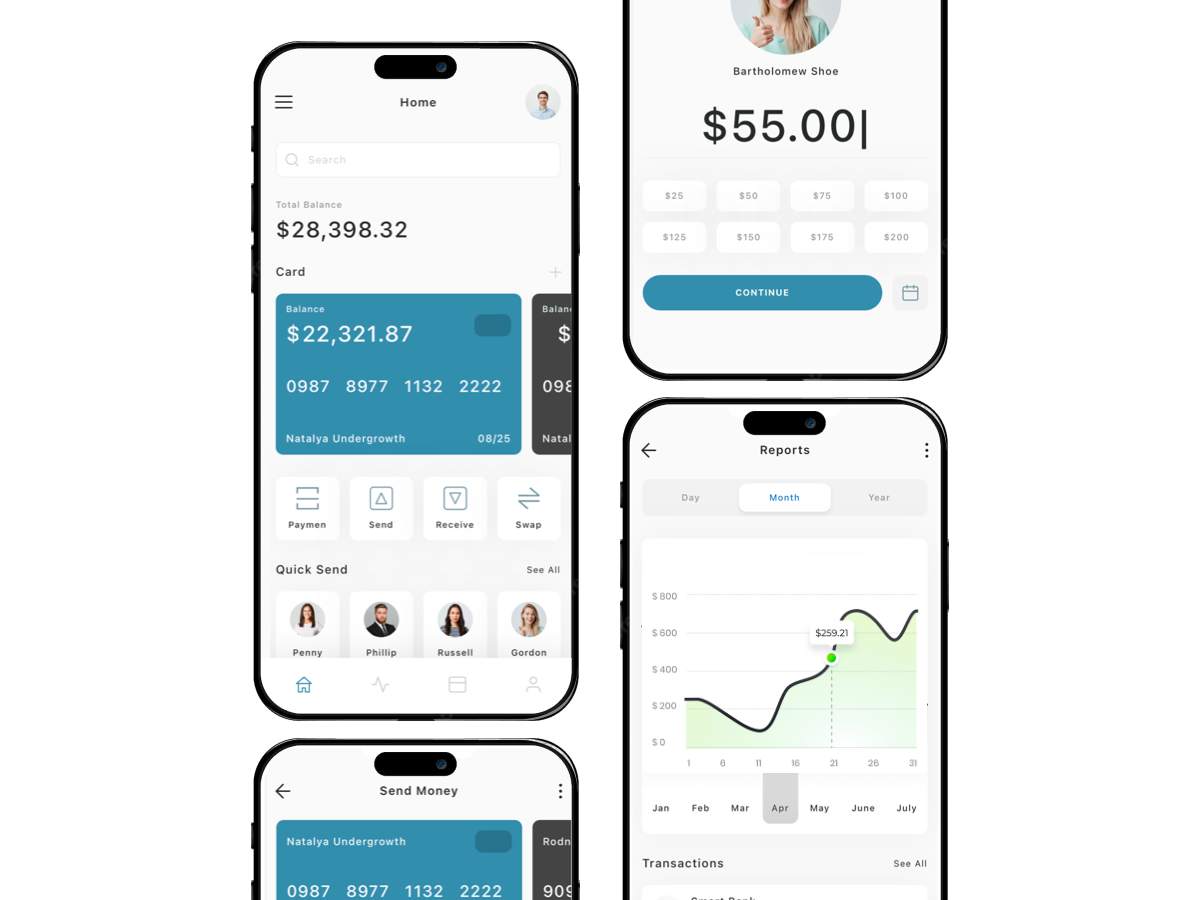 We've Been Featured
SPECIAL THANKS TO OUR FRIENDS AND FELLOW SAVERS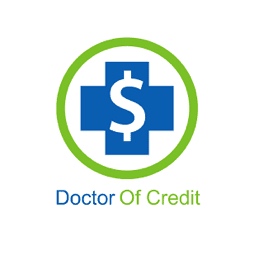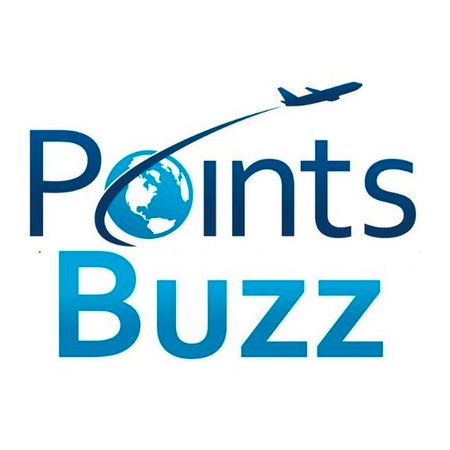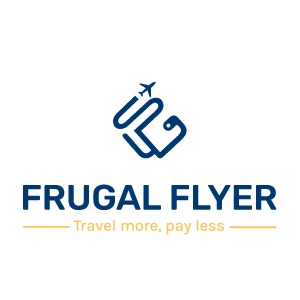 FAQs
It's in our DNA to be as transparent as possible
When you make a deposit onto your Boarding Pass, your funds are stored with a trusted third-party custodian that banks with Veridian Credit Union. By using Venti, you are indirectly a customer of Veridian, which is Federally Insured by the National Credit Union Administration (NCUA), a U.S. Government Agency. That means your money on deposit may be insured, to at least $250,000. For questions, please contact [email protected]
We get this question all the time, especially since we're competing with popular credit cards for your travel purchases. Essentially, this is an apples vs. oranges debate and cannot be compared directly. We philosophically oppose the idea that paying nearly 30% interest to get "2% cashback" is the best way to accrue travel benefits or discounted travel. If the big banks have you strongly convinced that their math helps you achieve your financial goals, then Venti might not be for you. Regardless of their advertised benefits, we will never promote high-interest credit cards to our customers.
We generate revenue by subscriptions and selling flights, hotel reservations, car rentals, and other travel-related products and services on our platform. A percentage of the profits we generate on those transactions are rewarded back to Boarding Pass members. We do not accept credit cards as payment for travel products, which allows us to cut out expensive processing fees.
For those that join after our promotional period (ending December 31, 2023), we require a $6 per month (billed annually) subscription to maintain a Venti Boarding Pass. This fee is subject to increase from year to year, and you will be notified prior to the renewal period.
A Boarding Pass initiation fee of $9.99 (non-recurring) is required for account verification, which is paid via credit card. We do not profit from it as it only covers fees from our vendors.
Deposits and withdrawals from your bank account via ACH are free.
Instant withdrawals from your Boarding Pass to your bank via debit card are subject to a 3% transaction fee not to exceed $50 per transaction and no lesser than $1.
Yes, the maximum balance you can have is $25,000. You will continue to accrue points even if you've maxed out your Boarding Pass.
We consider a taxable event is created the moment Boarding Pass points are used to complete a purchase. We will provide a ledger in your account so you can track utilization history for filing purposes. We recommend you speak to a tax professional to review your individual circumstances.
Not at this time. However, we are working on partnerships that may allow gift card purchases with travel vendors.
You Made It This Far
Might as well claim your $20 in points. Receive $10 in points for each person you invite that makes a deposit with your referral link.***
REGISTER
* Annual Percentage Yield (APY) is accurate as of 11/15/2023. Select markets only. APY is compounded and credited monthly. Fees may reduce earnings. Rates are variable and subject to change before and after account opening.
** Calculated values assume principal and interest remain on deposit and are rounded to the nearest cent. In addition, calculated values use the current APY, which is variable and may change before and after account opening; your savings will be based on APR equivalence, so savings could be less. While there is no limit on interest earned, calculator is designed with certain limits and is for illustrative purposes only.
*** Maximum referral credit (points) is valued at $250 per year with a lifetime cap of $1,000.